A carefree divorcée, Olive Madison, offers to share her apartment with her sensitive and persnickety friend, Florence Unger, when Florence`s 14-year marriage hits the rocks. This timeless comedy about putting years of friendship to the test in close quarters will keep you in stitches and warm your heart.
* NEW THIS SEASON: Opening night of THE ODD COUPLE, FEMALE VERSION will begin at 7:30 pm and will be followed by a reception (with refreshments) in our lobby where audience members will be able to meet and mingle with the cast and production team.
SHOW DATES & TIMES
Thursday Feb. 7th, 2019 at *7:30 PM*
Friday Feb. 8th, 2019 at 8:00 PM
Saturday Feb. 9th, 2019 at 8:00 PM
Sunday Matinee Feb. 10th, 2019 at 2:00 PM
Thursday Feb. 14th, 2019 at 8:00 PM
Friday Feb. 15th, 2019 at 8:00 PM
Saturday Matinee Feb. 16th, 2019 at 2:00 PM
Saturday Feb. 16th, 2019 at 8:00 PM
– Cast & Crew BIOGRAPHIES –
THE DIRECTOR
Glen BOWSER – Director
Glen has been involved in theatre for 50 years. As an actor and singer, he has done over 100 plays and musicals. This experience has led him to try directing. Here are some of his credits: The Wizard of Oz, Joan MacLeod's Toronto, Mississippi, Norm Foster's Opening Night, Neil Simon's Last of the Red Hot Lovers, Same Time Next Year, Ned Durango and Wife Begins at Forty. Also six years of The One Actors to name a few.
He is currently working as much as possible in film and television. He recently appeared in Fatal Vows, Broken Trust, The Great War, Pearl Harbor, The Accused, Real Detective, The Detectives, Pawn Sacrifice, The Truth About Harry Quebert, The Will and more.
THE CAST
Karen CROMAR – Olive
Karen studied acting and voice in London, Toronto and the Actor's Studio, Montreal. It's her first show with Lakeshore Players Dorval, but her second time playing Olive. (She played her 18 years ago in Hudson.)
She received a Montreal English Critics Circle Award nomination for Persephone's Kindertransport (Lil), and the Montreal English Theatre Award for Oklahoma! (co-director). Selected stage credits: Inherit the Wind (Segal Centre), Lorne Elliott's The Fixer Upper (The Globus, Bobcaygeon, Classic Theatre, Cobalt, The Royal, Gananoque), Harvest, Last of the Red Hot Lovers (The Piggery, North Hatley, Hudson Village Theatre), Spitfire Dance (Ottawa, Huntington, Hudson, Wakefield, Bath), The Canadian Premiere of Prodigy, Kindertransport (Persephone Prods), the world premiere of Murray McLauchlan's Eddie, Love List (Trouper Belle Prods), and Looking, The Odd Couple/Female Version, Office Hours, Ned Durango, The Long Weekend, Opening Night, Steel Magnolias, Sylvia, My Darling Judith, I'll Be Back Before Midnight, Music of the Stars, Girl in the Goldfish Bowl, and A Snake in the Grass (Hudson Village Theatre). Selected Film & TV Credits: X-Men: Days of Future Past (20th Century Fox), The Disappearance, and 19/2 (CTV), Being Human (Space Channel), and The Art of More (Sony Crackle).
Christina FILIPPIDIS – Florence
Christina is a graduate of Dawson's Professional Theatre Program. She is a working actress and can be seen in two upcoming films in 2019 Jouliks and Mafia Inc. She loves coming back to her theatre roots, especially when it involves such a wonderful play, director, cast and crew. She has dreamed of playing Florence for 18 years, so this is a dream come true! She has enjoyed every experience with Lakeshore Players Dorval from The Real Inspector Hound to the recent Tartuffe and Calendar Girls. Sharing stories with the community means a lot to her. She would also like to thank her family and friends for their constant support and a special shout out to Gabrielle, Stefan, James and Danielle Pfeiffer for running lines with her!
Christina would like to dedicate her performance to her stepdaughter Gabby and to remind her "Follow your dreams and believe in yourself! Everything is possible."
Mélanie DESJARDINS – Sylvie
This is Mélanie's fifth year with Lakeshore Players Dorval. In the past, you may have seen her as Alice in You Can't Take it With You (2013), Janie McMichael in Not Now, Darling (2015), Puck in Shakespeare in Hollywood (2015), Gloria in Boeing Boeing (2016) and Mary in The Inspector General (2016). Mélanie is thrilled to be working with such a talented and funny group of people.
Julie LE COUTEUR – Renee
Julie is thrilled to share this fun experience with such a talented cast. Her previous stage roles include a partygoer in Sabrina Fair and Florence in The Curious Savage. When she is not acting or doing publicity for the 2018-19 season, Julie works as a marketing agent for decorative hardware. She also wishes to thank her wonderful parents for all their help with dog-sitting and line memorization.
Linda SHESHKO – Vera
Since Linda joined Lakeshore Players Dorval ten years ago, she has had a wonderful time both on and offstage! Her mainstage roles have included Miss Prism in The Importance of Being Earnest, the psychic Helga Ten Dorp in Deathtrap, Mrs. Goodman and Mrs. Ince in The Cat's Meow, Julia McKinlock in Sabrina Fair, Ethel Savage in The Curious Savage, and Mme Pernelle in last season's Tartuffe. The role of Vera is very different from other characters she has played, and she appreciates the guidance and support she has received from Glen, Susan, and all her wonderful cast-mates. Enjoy the ride!
Jennifer WADE – Mickey
Having spent 15 years living in Toronto and New York, Jennifer has returned to Montreal and to the Lakeshore Players Dorval stage! She is having so much fun playing the role of Mickey and working with this great cast and crew! You may have seen Jennifer in previous LP shows: Night Watch (2001), The Hollow (1999) and An Inspector Calls (way back in 1996). After graduating from John Abbott's Professional Theatre program, Jennifer enjoyed a 15-year career as a professional actor and stage manager before taking on a new life role in corporate leadership. Jennifer is a Certified High Performance Coach, working every day to inspire people to reach higher levels of motivation, confidence, well-being, productivity, and influence.
Sterling MAWHINNEY – Manolo Costazuela
Sterling is pleased to be back for another Lakeshore Players Dorval production. He has previously appeared in the LP productions of The Cat's Meow, The Real Inspector Hound, Picasso at the Lapine Agile, Rehearsal for Murder, The Mousetrap, Boeing Boeing, Vanya and Sonia and Masha and Spike, and last season in Calendar Girls and Rough Justice. Selected credits include Lion in the Streets (Bill) and Seven Stories (Rodney) for Tableau D'Hôte Theatre, Man of La Mancha (Juan) for The Segal Centre, The Crucible (Hopkins) for Centaur Theatre and Rope (Rupert Cadell) for La Maison. Sterling's last production was The Trials of Robin Hood for Geordie Productions. He had the pleasure of playing Friar Tuck. Enjoy.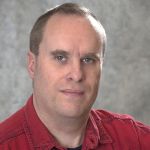 Konstantin KOKOSOPOULOS – Jesus Costazuela
Konstantin has been a member of Lakeshore Players Dorval since 2006 and has since appeared in about ten of their productions, including Fools, Twelve Angry Jurors, Bedtime Stories, Shakespeare in Hollywood, and The Curious Savage. He has had a blast working with this director and cast, trying to inhabit the role of Jesus from "Barthelona". So, in that vein, he offers you the following greeting: "Buenas tardes, I am filled with much gratification to meet you!"
THE CREW
Jim VOYSEY – Co-Producer
Jim appeared onstage for the first time with Lakeshore Players Dorval in the 2016 play The Inspector General as Bobby Frick. Since then he has co-produced three other LPD shows; Crimes of the Heart in 2016 and The META award-nominated Calendar Girls with Kosta Kokosopoulos for the 2017 season. He then joined the production team for Rough Justice with Vickie Kuchlein. Now Jim has teamed up once again with Kosta for this wonderful classic with a female twist. Jim still hasn't figured out why he keeps coming back to produce plays but we think he's just a sucker for punishment!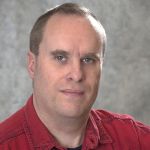 Konstantin KOKOSOPOULOS – Co-Producer
This production of The Odd Couple is Konstantin's third co-producing endeavour with Jim Voysey, following Crimes of the Heart and last season's META award–nominated Calendar Girls. Perhaps this will become a trilogy for the ages! Or perhaps he and Jim are just an odd couple of producers. Either way, he wishes you a wonderful, laugh-filled experience.
Susan FREED – Stage Manager
Susan has experience in all aspects of community theatre. She has worked on many Lakeshore Players Dorval shows for over 25 years. She recently returned to Montreal after completing a BFA in Film Production at York University where she made several short films. Currently, she has a feature length screenplay in development.
Jo-Ann PINE – Script Assistant
Jo-Ann joined Lakeshore Players Dorval during the 1997-98 season and has worked behind the scenes for approximately 45 plays, (costumes, script, hair, baker) and Front of House for most of the plays from her membership through this year. She was a member of the board twice and chair of the nominating committee. She once belonged to a small theatre group in the last century. She had the grey hair long before joining Lakeshore Players Dorval.
Marian PINE – Script Assistant
Marian has been a member of Lakeshore Players Dorval since 2011 after retiring. She has worked Front of House, helped with costumes, and been a script assistant. She has been on the play selection committee for three years. She was in Fiddler on the Roof in high school and later in the '90s a member of a small theatre group called PIG DOG PLAYHOUSE. She hopes everyone enjoys our wonderful production of Neil Simon's The Odd Couple, Female Version.
Adam WALTERS – Lighting Designer
Adam Walters has been in theatre since he was eight years old. Starting off as an actor he eventually became more interested in the design aspect of theatre. He has since graduated from the National Theatre School of Canada in Production Design and Technical Arts with a focus on Lighting Design for theatre. He has since worked with award-winning directors Alisa Palmer, Anthony Black and Djanet Sears. His most recent design was for the world premiere of David Fennario's new play Fessenden Follies. He is delighted to be designing for Lakeshore Players Dorval for the first time and is thrilled to be with such a great team of passionate individuals.
Holli DRUM – Assistant Stage Manager
Holli has been a Lakeshore Players Dorval staple for almost 25 years, and a priceless member of the backstage team. Holli and Gillian have volunteered to work backstage for all three productions for the last several years. In her other life, Holli works with seniors and is very involved with the Girl Guides as a Brownie and Ranger leader in Dorval.
Gillian GILBERT – Assistant Stage Manager
Originally from the U.K. Gillian always loved the theatre and music, singing in rock bands (notably with Steve Hackett of Genesis). In Canada she appeared at Le Festin du Gouverneur and with Mont Royal Operatic Society before joining Lakeshore Players Dorval. Over the years, Gillian has absolutely loved being part of the "Players" family appearing on stage in the fabulous Calendar Girls, Shakespeare in Hollywood and Jane Eyre and behind the curtains with my backstage "sister" Holli and all the wonderful casts and crews over the years. Thanks to you all for making community theatre such a rich and rewarding experience. Turn off your cell phones and enjoy the show!
Elisa MacLEOD – Costumes/Props & Décor
Elisa MacLeod is a graduate of the Dawson Professional Theatre Program. She has worked extensively with groups such as The Montreal West Operatic Society, the Stratford Shakespeare School, and is currently playing Helena in a touring production of A Midsummer Night's Dream. This is her second season with Lakeshore Players Dorval, having played Marianne in Tartuffe and Elaine in Calendar Girls last year.
Steve WOODWARD & Bill FLETCHER – Set Construction
Steve Woodward and Bill Fletcher are true Lakeshore Players Dorval veterans. Steve started set-building for LP in the late 1980s and, after a 20-year absence, returned to the fold in 2010 and has worked on every show since then, as well as developing set designs for The Mousetrap and The Curious Savage. Bill came to LPD for a part in My Three Angels in 1995 and is still haunting the wings, serving as Production Manager on over 30 shows since 2001.
Sean BIRD – Set Designer
Eric SAUVÉ – Sound Designer