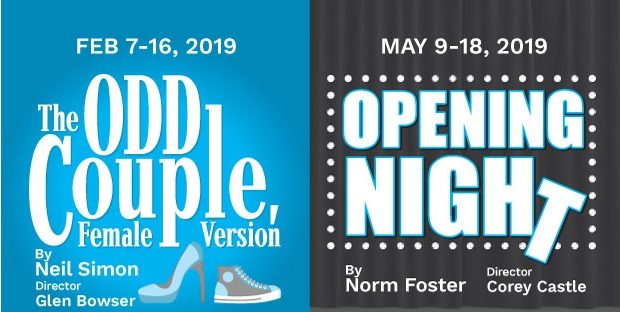 HOLIDAY PRE-SALE!
Looking for a great gift idea?
Or tell your friends!
Take advantage of this amazing deal from December 10-16 and benefit from savings on our 2 Play Package featuring:
The Odd Couple, Female Version by Neil Simon
Opening Night by Norm Foster
…
Regular: $40
Students/seniors: $35
Simply call our Box Office at 514.631.8718 starting this Monday and share the gift of laughter with family and friends.