CAST & CREW
Lakeshore Players Dorval is lucky and eternally grateful for all the enormously talented people who donate their time and effort to bring you all our productions.
This is their story.
THE DIRECTOR
Corey Castle – Director
Corey has directed numerous productions in and around Montreal, including Cabaret (Théatre Lac Brome and Centaur Theatre), Into the Woods (Concordia University), Blokes, Blokes II, Troubadours Through Time, Mainly Montreal (Centaur Theatre, starring Bowser and Blue), The Last 5 Years, (Hudson Village Theatre), many musicals (Lyric Theatre) and G & S operettas (Montreal West Operatic Society). He is a graduate of the American Musical and Dramatic Academy in New York. While there he assisted on the off-Broadway production of the musical Falsettoland.
THE CAST
Mélanie Desjardins – Mary

Mélanie is excited to back with the Lakeshore Players Dorval for her fourth season! You may have seen her last season as Gloria Hawkins in Boeing Boeing! as well as Puck in Shakespeare in Hollywood. She has also played Janie McMichael in Not Now, Darling and Alice Sycamore in You Can't Take it With You. Mélanie is thrilled to be working with such a talented and fun group of people.
Steve Gillam – The Mayor

This is Steve's 21st season with Lakeshore Players Dorval, and his 23rd role on our stage. He was most recently seen as Oberon in Shakespeare In Hollywood, Linus Larrabee Sr. in Sabrina Fair, and and Robert in Don't Dress For Dinner. This year he has also appeared in Murder In The Theatre with the DSUC Players, and Motherhood Out Loud with Fusebox Productions at the Centaur. Steve directed last season's META-nominated Boeing Boeing, and is preparing to direct Vanya and Sonia and Masha and Spike and Murder on the Bluenose to Valdor 11 this season.
Joyce Chabot – The Mayor's Wife
This is Joyce's 3rd performance with Lakeshore Players Dorval having played the Russian Grand Duchess Olga in You Can't Take It With You, and movie actress Monica Wells in Rehearsal For Murder. 2016 has been quite a year of discovery and personal growth for her. Joyce cannot think of a better ending to the year than sharing the stage alongside her thespian friends. Many thanks to Corey and the crew for their dedication to this fantastic production. Much love to her 3 G's for all their support!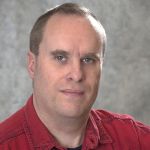 Konstantin Kokosopoulos – The Superintendant of Schools
Kuh-kuh-kuh-Konstantin is humbled to once again be a part of a Cuh-cuh-cuh-Corey Cuh-cuh-cuh-Castle production; they previously cuh-cuh-cuh-collaborated one year ago on LP's Shakespeare in Hollywood. Konstantin joined LP in 2006 and has since appeared in almost a dozen of their productions, including Fools, Twelve Angry Jurors, Bedtime Stories, Picasso at the Lapin Agile, Rehearsal for Murder, and The Curious Savage. He wishes to thank and cuh-cuh-cuh-congratulate the entire cuh-cuh-cuh-cast and cuh-cuh-cuh-crew of this production, especially director Cuh-cuh-cuh-Corey Cuh-cuh-cuh-Castle.
Jordan Marchand – Buttermilk
Jordan has performed in numerous Hudson Music Club productions. Some favourites include: Curly in the META award winning show of Oklahoma (2013), Billy 42nd Street (2012), Beast Beauty and the Beast (2010), Harold Hill The Music Man (2009), The Purser Anything Goes(2008), Rooster Annie (2007), Conrad Birdie Bye Bye Birdie (2006), Cornelius Hello Dolly (2005). Jordan was also featured in the Segal Centre's Dora Wasserman Yiddish Theatre production of On Second Avenue (2012). Jordan is currently a full member of both CAEA and ACTRA. Professional credits include: Harry the Horse Guys and Dolls (2012) Sidney Katz The Gefilte Fish Chronicles (2013). Next Wave Festival credits: South Park (2012) and Slow Dance with a Hot Pick Up (2009). visit www.jordanmarchand.com.
Eric Sauvé – The Lobbyist for Medical Insurance
After a successful tour of England (actually it was just a trip to London with his wife) and America (he crossed the border into Vermont to pick up some stuff he had shipped there) Eric is back home to where it all began (he had to get back to work). You obviously remember him in Bedtime Stories, or in The Cat's Meow, and undoubtably as Gilbert Bodley in Not Now, Darling and in countless Murder Mystery Dinners. He was fabulous in all of them. London and Broadway can wait, Eric is here for you (is he ever pompous!)
Brian K. Hammond – The City Solicitor/Elder Swenson
Finally returning to the stage after an absence of seven years, Brian is back in challenging fashion. Brian's past performances with Lakeshore included Anne of the Thousand Days (1998), Therese Raquin (1999) and Twelve Angry Jurors in 2009. Other stage experiences were enjoyed in many varied roles with Gala fund-raisers for Geordie Productions and Centaur, to say nothing of his many years with Beckett Players. He wants to thank Corey Castle for his confidence in casting him in a double role. Brian is most grateful to his wife Lizanne who urged him to "get back into what you enjoy".
Paddy Cardarelli – The City Controller
Paddy has been a member since 1966 and for 30 years appeared in 40+ productions, his last in 1998 in Opera Comique as Gounod. During the intervening years he continued to perform in Toronto in some 25 productions and became old enough to play Polonius in Hamlet. He appeared in Frost/Nixon as John Birt at the Cotuit Center of the Arts in the U.S. this September. HE'S BACK!
(Click HERE to read a Montreal Gazette review of Paddy's performance in The Private Ear / The Public Eye in 1968.)
Jim Voysey – Bobby Frick
This is Jim's first appearance with Lakeshore Players Dorval after a more than 30 year absence from the stage. His last role was playing Boccaccio in a stage adaptation of The Decameron with the John Abbott College Theatre workshop program in 1985. Before that he played John in The Clock Struck 12 and Teddy in Arsenic and Old Lace. He is thrilled and thankful to have been accepted into such a talented group of people. He also wants people to know that his kids got tired of hearing about his stories about his stage work which is why his youngest daughter dared him to audition for this play and he is very happy that he did.
Sharon Adams – Bobbie Frack
Sharon is very happy to be back onstage as Frack in this super-fun comedy! Stage credits include Margaret in Sabrina Fair, Rheba in You Can't Take it With You (both LP) as well as Diandra in Female Domination, Karen in A Song From a Bridge to Your Heart, Brenda in The Question is Why (all MSOPA). Sharon would like to thank Corey, her fellow cast members and all the crew, family and friends, for all their inspiration and love. Enjoy the show!
Vickie Kuchlein – The Communications Director
This is Vickie's fifth appearance with Lakeshore Players Dorval. She first appeared in 1998 in Anne of the Thousand Days and Cat's Cradle, and then returned in 2012 in Picasso at the Lapin Agile. She was last seen as Suzette in Don't Dress For Dinner in 2014, and is thrilled to be back onstage in a comedic role. Vickie has also been active behind the scenes working as producer, props mistress, as well as managing the finances as Lakeshore Players Dorval's Treasurer (corruption free!). Vickie wishes to thank her family and her husband for their continued support.
Linda Sheshko – The Hotel Manager/Mrs. Jameson
Now in her eighth season as part of the Lakeshore Players Dorval community, Linda has served on the Board and also backstage as a Stage Manager. Onstage, she has appeared as Miss Prism in The Importance of Being Earnest, the psychic Helga Ten Dorp in Deathtrap, Mrs. Goodman and Mrs. Ince in The Cat's Meow, Julia McKinlock in Sabrina Fair, and Ethel Savage in The Curious Savage. She is happy to be playing two such different roles in this adaptation of Gogol's satiric comedy. Any resemblances to local politics are purely coincidental, of course.
Jeremy Glenn – Man in Black/The Police Sergeant
Jeremy joined the Lakeshore Players Dorval family in 2009, and has since worked backstage on a number of productions as well as being on stage in many shows including Having Hope at Home, as Charlie Chaplin in The Cat's Meow, as Linus Larrabee Jr. in Sabrina Fair, and last year in the hilarious Boeing Boeing. Outside of the world of performing arts, Jeremy is a landscape architect. He would like to thank the entire production team of The Inspector General, especially the crew, for all the hard work that rarely gets its proper recognition. Jeremy is also President of Lakeshore Players Dorval and is grateful to the Board and all the members for making this season possible! Enjoy the show!
Laura McDougall – Mrs. Enright
This is Laura's second appearance with Lakeshore Players Dorval. To be surrounded by such talent is inspiring! Laura plans to leverage her role as Lily Belle in The Curious Savage and apply her skills toward undertaking the role of Mrs. Enright in The Inspector General. Laura is ever so appreciative to her family for their positivity and encouragement. She looks forward to further developing her acting repertoire and to continue to pursue more challenging roles.
Simon Coté – The Police Chief
Simon has performed with Lakeshore Light Opera (Robin in Ruddigore, Strephon in Iolanthe, Dick Deadeye in HMS Pinafore are some of his favourites among many fun parts), Hudson Music Club (Jud in Oklahoma!), Productions Coracole (Javert in Music from Les Miserables), Hudson Players Club (Borrachio in Much Ado About Nothing) and his own company: Base, Common & Popular, where he has produced, directed and acted (Macbeth in a workshop production of Macbeth, Claudius/Ghost in a staged reading of Hamlet, Gloucester in a staged reading of King Lear among others). He's pleased as punch to make his debut with this talented bunch.
William Gray – Zippo
William Gray, 25, started acting at the young age of 15 at the Turtle Island Theatre Company. He performed in many shows, with lead parts in Beauty and the Beast, The Sound of Music, and Guys and Dolls. William is currently studying at Concordia University in the Classical History program to become a teacher. In his off time, he enjoys playing video games, listening to music and going to the gym.
The Couch – The Couch
Making it's first appearance in the late '70s, The Couch has been featured in a countless number of performances since, making an appearance in almost every season. You may remember it from last season's The Curious Savage or even as far back as 1978's Lord Arthur Savile's Crime. It was purchased (as in not found in a dumpster) to add an air of class to Lakeshore Players Dorval productions. It has succeeded flawlessly through the decades.
THE CREW
Jeremy Glenn – Executive Producer
Vickie Kuchlein – Co-producer/Props
Joe Dineen – Co-producer
Gillian Gilbert – Assistant Stage Manager

Originally from the U.K., Gillian enjoyed a misspent youth singing in rock bands (notably with Steve Hackett of Genesis). In Canada, she appeared at Le Festin du Gouverneur and Mount Royal Operatic Society. Since joining Lakeshore Players Dorval, she has appeared in Jane Eyre and has enjoyed numerous roles including props, script assistant, costumes, assistant stage manager with all the magical mysteries of life backstage. Gillian wishes to thank the entire organization for making theatre such a welcoming part of her life. Cheers to all the cast, backstage buddies and crew.

Holli Drum – Assistant Stage Manager

Holli has been a Lakeshore Players Dorval staple for more than 20 years, and a priceless member of the backstage team. In her other life, Holli is also involved with the Girl Guides and Brownies in Dorval.
.
Jo-Ann Pine – Script Assistant/Costumes
Jo-Ann has been a Member of LP since 1997 and has worked on almost every play since in many different capacities. Jo-Ann would like to thank her older sister Marian, who has worked Front of House (years before she was a member) helped with sewing, baking and everything asked of her.
Jo-Ann and Marian are also our resident "laughers".
Marian Pine – Costume Assistant
Marian has worked front of house since before she was even a member of Lakeshore Players Dorval. She has helped Jo-Ann (her younger sister) with sewing whenever needed. She is a mainstay in front of house, being present almost every night for all three main stage plays.
William Fletcher – Set Design

Bill is a Lakeshore Players Dorval veteran, coming to the group in 1995 for a role in My Three Angels. Bill has been doing set work with the group since the 2000 season and has been the Production Manager (Mechanical set design, construction, set-up and tear-down) on 27 Lakeshore Players Dorval productions. He was last seen on the Lakeshore Players Dorval stage as Moon in The Real Inspector Hound.
Steve Woodward – Set Design/Construction
Steve is a professional cabinet maker whose career with Lakeshore Players Dorval started with set-building in the late 80s. A few years later, he left for the wet climes of Vancouver where he continued to work in set construction with Great Northern Way Scene Shop. He returned to us in 2010 and has been an important part of all our shows as carpenter and production manager, designing his first set with Lakeshore Players Dorval production of The Mousetrap. He then designed the set for last season's The Curious Savage. Steve would like to thank the wonderful LP volunteers who give their time and talent to bring magic to the stage.
Jordan Walder – Sound Design/Board Operator/Stage Manager
Jordan is a Montreal-based sound technician and sound designer, who is always looking for the next fun project to work on. His education includes the Professional Theatre Program at John Abbott college and the Audio Recording Technology Program at Vanier College. His most recent accomplishment was completing the Work Study Program at the Banff Centre for the Arts as a sound technician. This is Jordan's second production with Lakeshore Players Dorval after last year's The Curious Savage.
Alison Greenleaf – Lighting Design
As a recent graduate of John Abbott's professional theatre program, Allie is looking forward to working with Lakeshore Players Dorval on this production. She is also looking forward to accumulating more experience in stage management, lighting/multimedia design, production management, etc. Her most recent accomplishments include stage managing Mostly Scripted at the St-Ambroise Fringe Festival (2016), as well as managing props for John Abbott's Into The Woods (2016).